This website is not optimised to run on your browser. For the best experience please consider upgrading.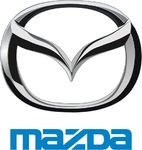 Mazda
6 Personal Lease Deals
Wanting to lease a Mazda 6? Available as either a Saloon or a Tourer, the Mazda 6 is a family car that doesn't feel like a family car.
It's good fun to drive and has a sporty appeal without compromising on space or practicality. There is plenty of room inside for 5 adults, and the spacious boots ensures that the Mazda 6 is versatile enough for nearly any situation you could throw it into.
If you need a practical family car, but still want an entertaining drive, the Mazda 6 could make the perfect car for your next lease. Take a look at our latest personal contract hire offers on the Mazda 6 and find an agreement that best suits you.
If you've got any questions regarding a personal lase on the Mazda 6, just get in touch with one of our leasing experts.